Skip to content
You have no items in your cart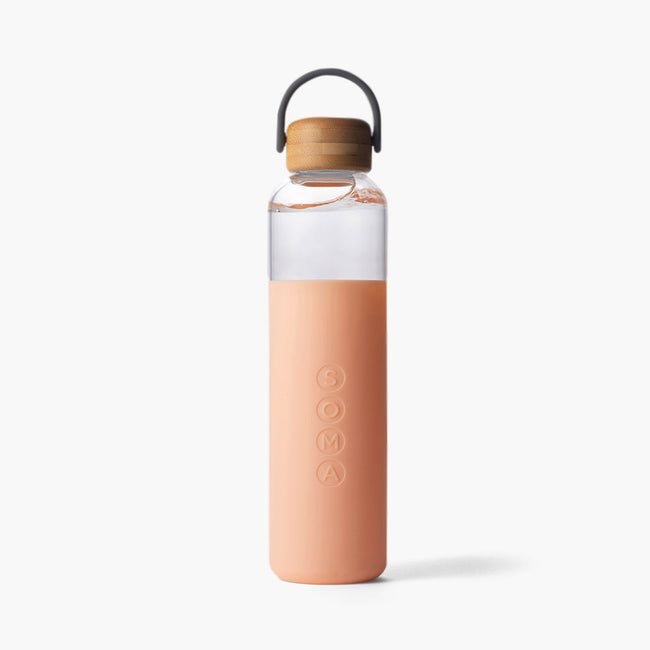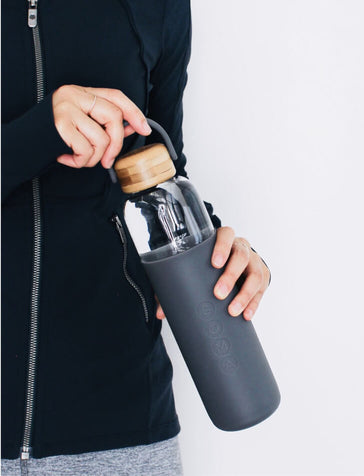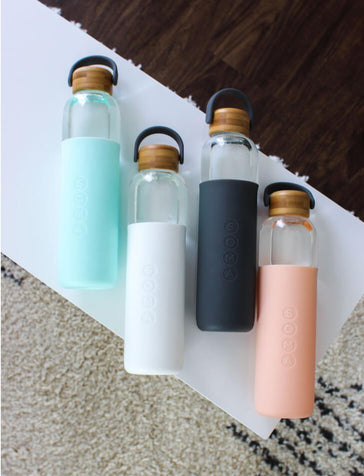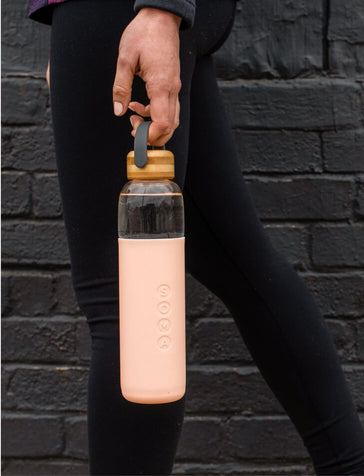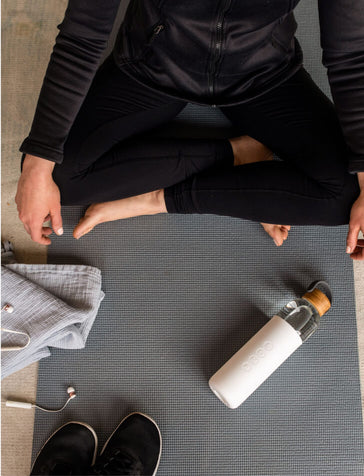 The bottle you fell in love with just got an upgrade. Introducing the 25 oz. Glass Water Bottle.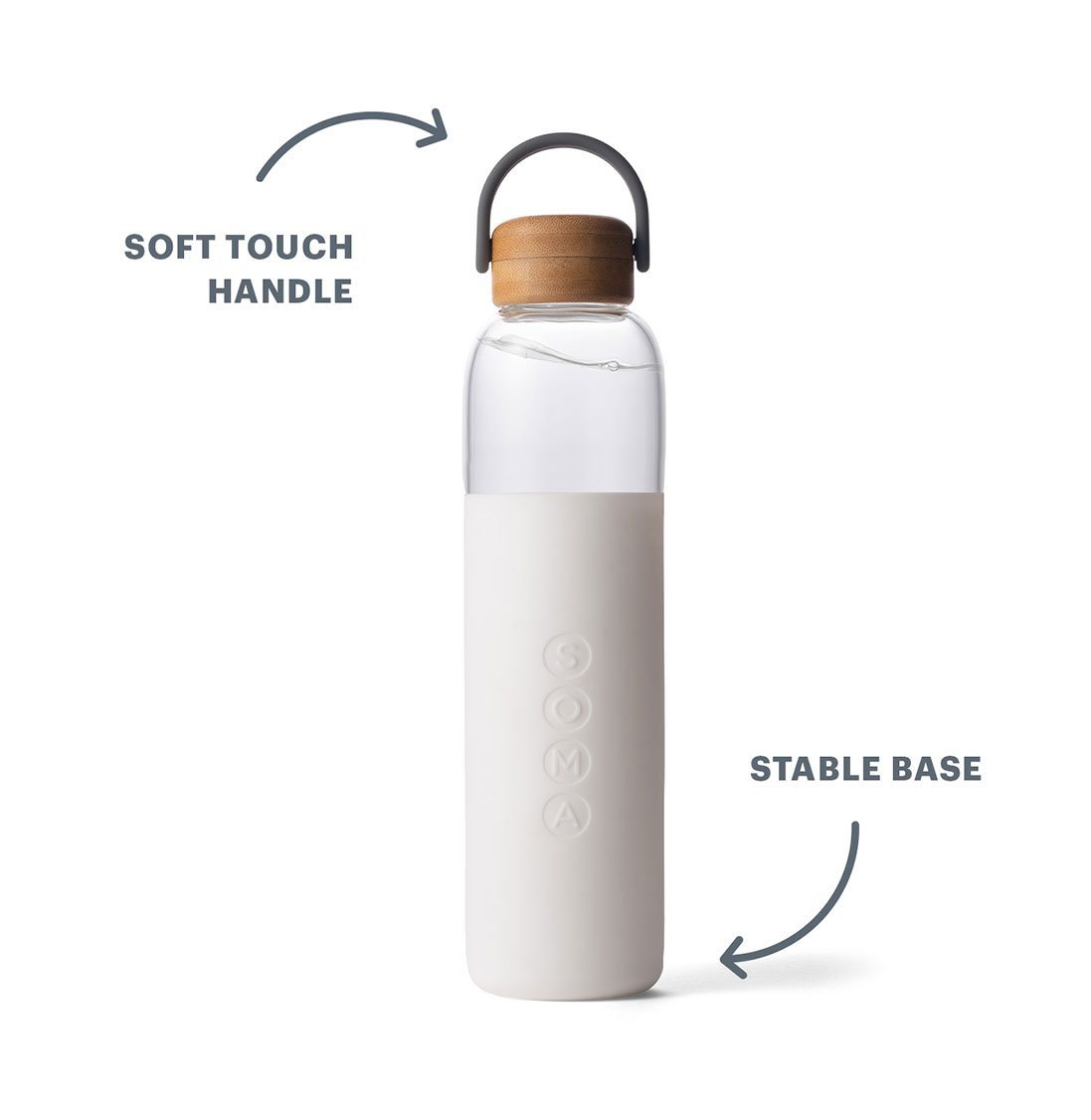 A TALL DRINK OF WATER
Beautifully designed and thoughtfully crafted, the 25 oz. Soma Glass Water Bottle holds 40 percent more water than its sibling, for longer drinking life and fewer fills.
ON THE GO
Take your water along with ease -- the 25 oz. bottle features a soft-touch silicone handle, an added element to the sustainable bamboo lid.
drink: give
When you drink Soma, you contribute to a collaborative effort along with our nonprofit partner charity: water, to bring safe drinking water to the global community.
You break it? We replace it.
Drinking from glass isn't just enjoyable, it's responsible. Because glass can be recycled forever, you are helping to eliminate the single-use plastic that is wreaking havoc on our oceans.
View More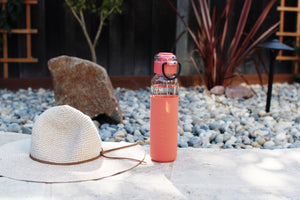 Reviews
Customer Reviews
Write a Review
Ask a Question
Filter Reviews:
bottle
water
glass
handle
size
Soma
look
color
opening
gift
11/22/2022
Anonymous

United States
Beautiful Bottle!
Just great! Pretty, functional and feel great about using glass!
11/07/2022
Carla R.

United States
Good design
I bought a new Soma water bottle after my last one broke (my fault, only had a small crack at the top when I dropped it on asphalt and then it fully cracked when I accidentally pushed it over on my table) and I had no warranty. This one has a small redesign so that the uncovered glass protrudes slightly. I definitely prefer this as my last bottle would have water getting under the very top of the silicone cover and now it's also easier to hold.
11/02/2022
Robert H.

United States
Quality Product
Quality product from reputable brand
10/15/2022
Simon M.

United States
Special
I have this model as a gift from my new job. I have other borosilicate glassware and this one clicks for me; very nice
09/07/2022
Brandon C.

United States
25 ounce glass bottle
I love this! It makes drinking water more enjoyable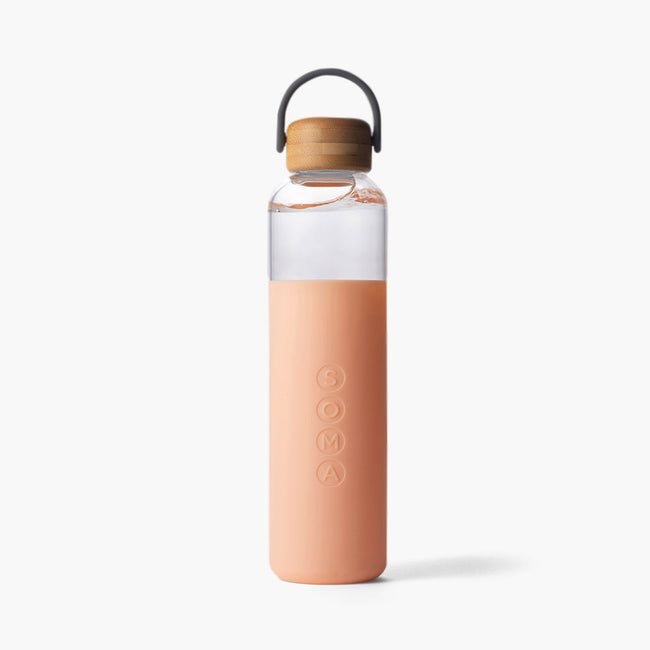 25 oz. Glass Water Bottle
25 oz