The best thing to happen to water since hydrogen met oxygen.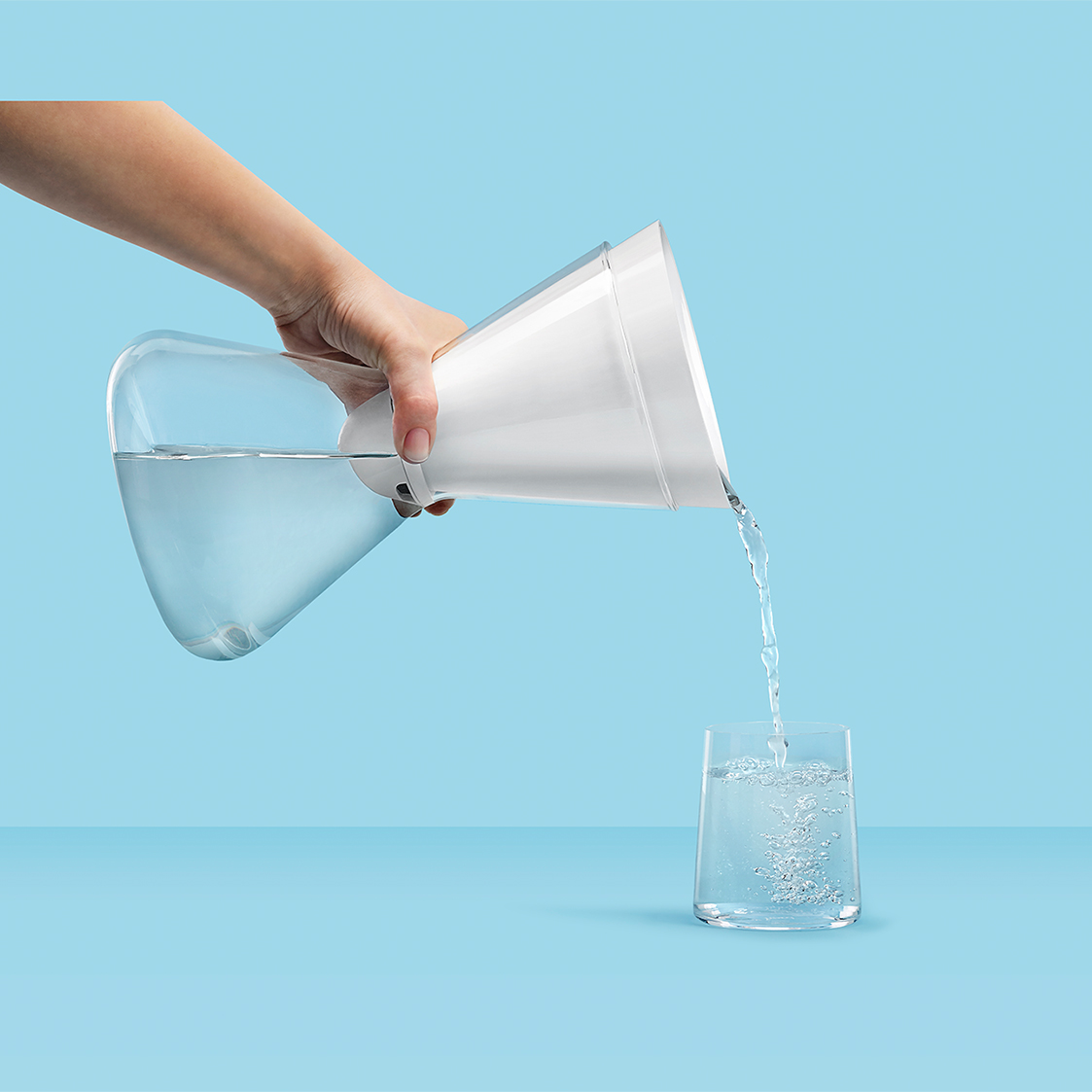 WE POURED OUR HEART INTO IT
Soma's glass carafe is shatter-resistant, and keeps water crisp and fresh. It holds 48 oz. (6 cups) of fresh filtered water.
EASY TO FILL, EASY TO LOVE
Hold the carafe under the faucet and the lid door automatically opens for filling.
A FRESH TAKE ON FILTERS
Soma's filtration technology was designed by leading experts and is made of 65% renewable, plant-based materials. So, you can feel good about your water.
Product Details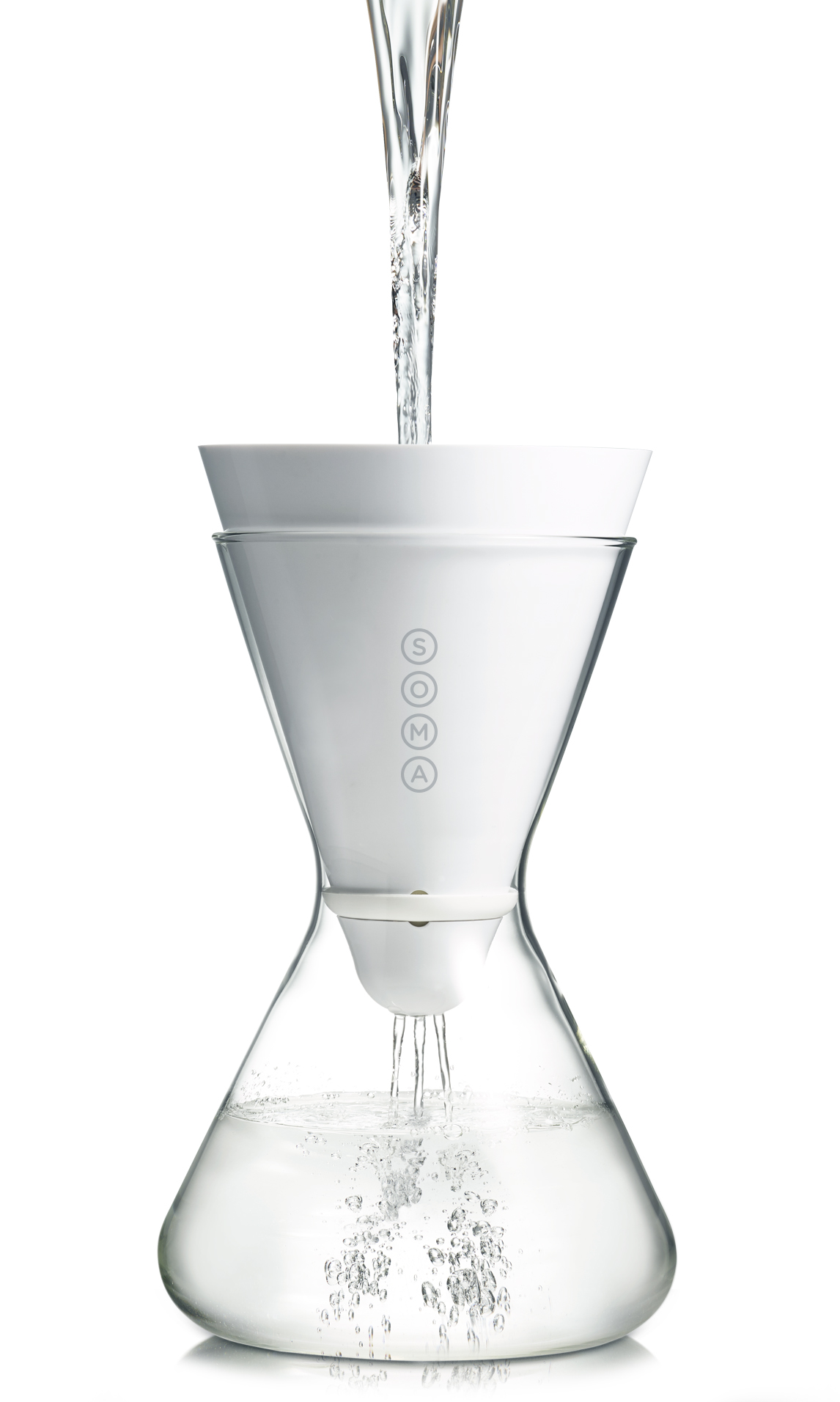 MATERIALS
RESERVOIR

BPA-free plastic

GLASS

Borosilicate, shatter resistant

FILTER

65% plant-based, renewable materials
FILTRATION
NSF STANDARD 53 AND 42 CERTIFIED

LIFETIME

Lasts 40 gallons

FILTERED

Chlorine, taste and odor, Zinc, Copper, Cadmium, and Mercury
DIMENSIONS AND CAPACITY
VOLUME

6 cups, 48 oz.

WIDTH

5.8 inches

HEIGHT

10.6 inches

DEPTH

5.8 inches
CARE
Glass, reservoir, and lid are dishwasher safe (lid on top rack). Remove silicone ring and filter before washing.
Filters By Mail
How It Works
Step 1
Hydrate responsibly.
Step 2
Receive a fresh filter every two months.
Step 3
Rinse and refresh.
What we filter out
CONTAMINANTSOURCE

CHLORINE

Water additive to control microbes.

MERCURY

Corrosion of galvanized pipes; erosion of natural deposits; discharge from metal refineries; runoff from waste batteries and paints.

COPPER

Corrosion of household plumbing systems; erosion of natural deposits.

ZINC

Corrosion of household plumbing systems; erosion of natural deposits.
* Source: U.S. EPA, Office of Groundwater & Drinking Water, February 2016.
"The world's most beautiful water filter."
Elevate your everyday life.