Let's brew some coffee
Hydration and caffeination, at home and on the go.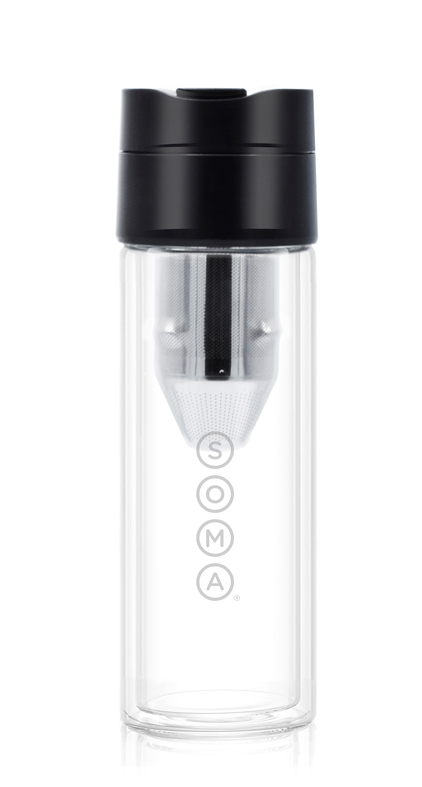 POUR OVER
Take your favorite part of your morning routine with you. Pour hot water over ground coffee, put the lid on, and get ready to tackle your day with caffeine in hand.
COLD BREW
Upgrade your daily commute while you sleep. Scoop in coffee grounds, pour in water, and place in the fridge overnight -- wake up to 12 oz. of delicious cold brew.
LOOSE LEAF TEA
Make freshly brewed tea in a snap. Pour hot water over your favorite loose leaf tea and let it steep to perfection while you finish getting ready.
Product Details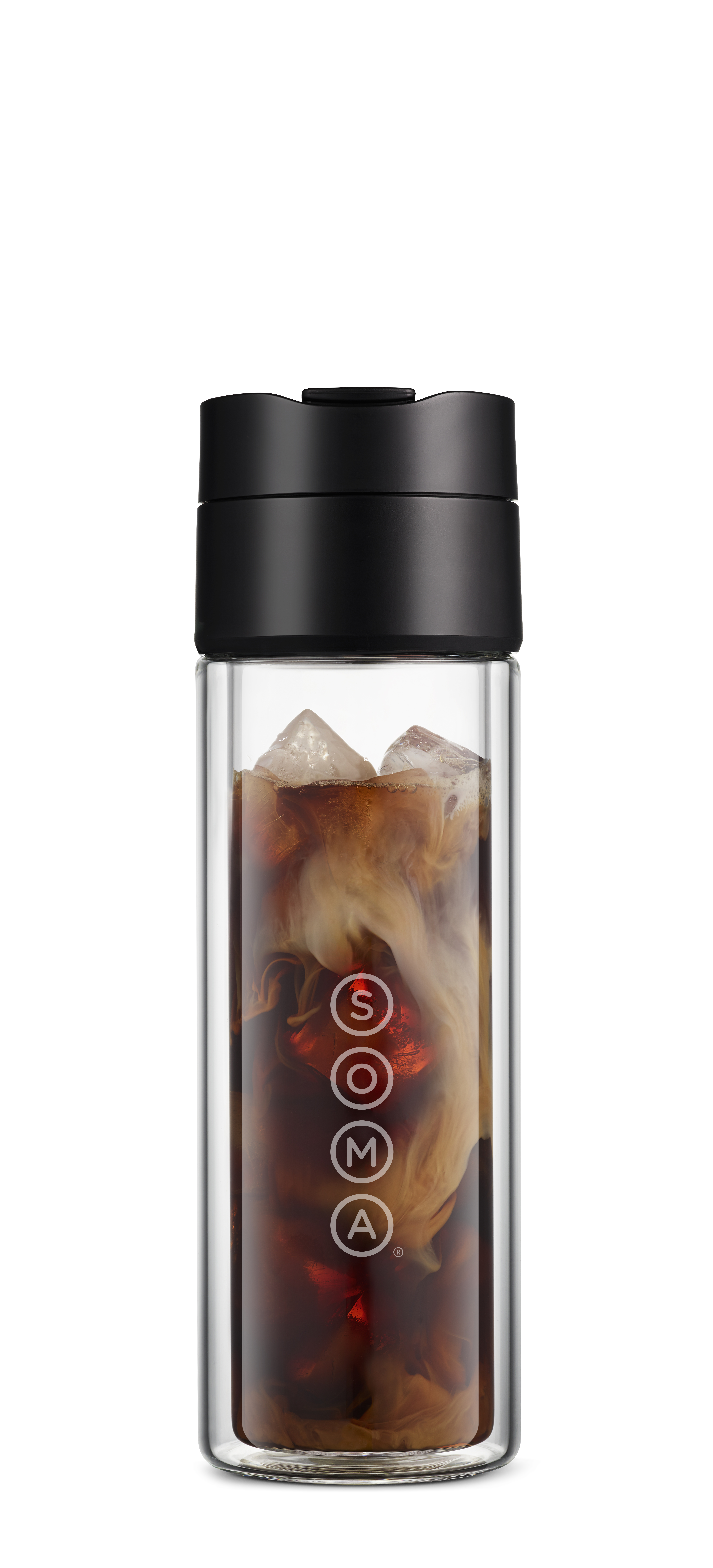 Materials
BOTTLE

BPA-free, borosilicate glass

FILTER

Stainless Steel

LID

Tritan ™
Dimensions & Capacity
VOLUME

12 oz

WIDTH

2.8 inches

HEIGHT

9.1 inches

DEPTH

2.8 inches
CARE
Wash before use. Clean all parts after each use. All parts are dishwasher safe. It's best to put the lid and filter on the top rack only. With daily use, oils will build up in the filter. We recommend a fragrance-free mild soap with water and a good brush for daily cleaning. Once per month you can soak your filter in a 2:1 water to vinegar mixture. Be sure to rinse the filter very well.
"This isn't a hyperbole: utility, looks and materials combined, it may be the ideal travel and outdoors coffee product."
Have you seen these beauties?