Skip to content
You have no items in your cart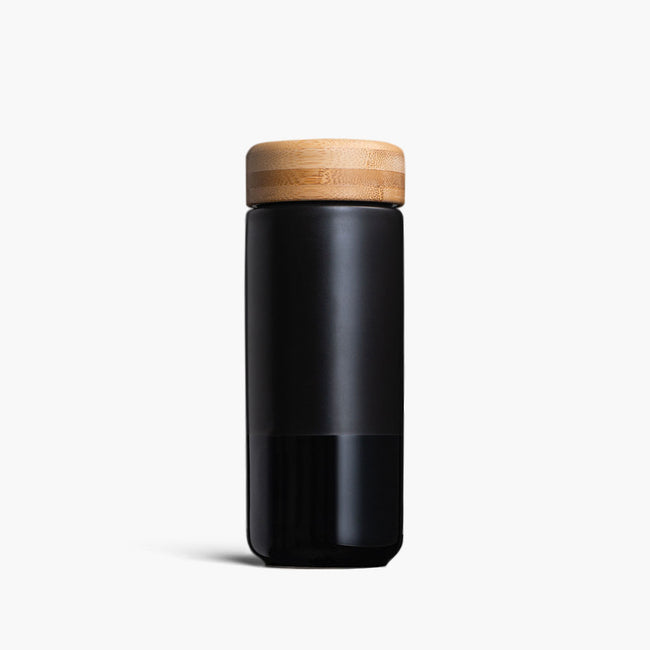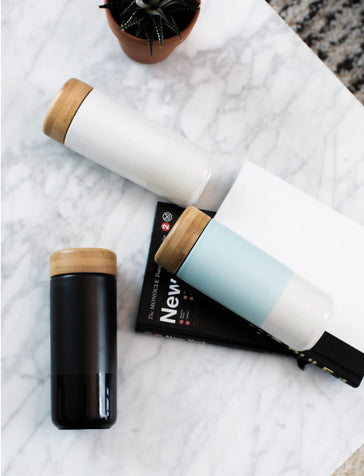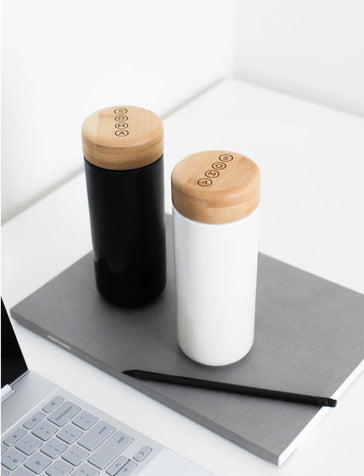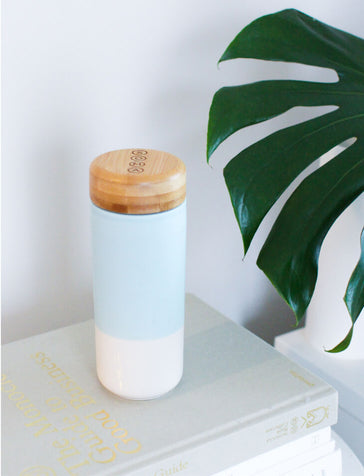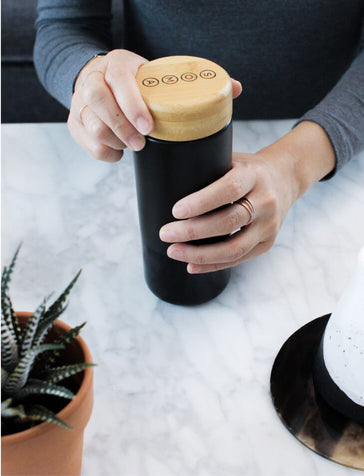 Clean design, cleaner taste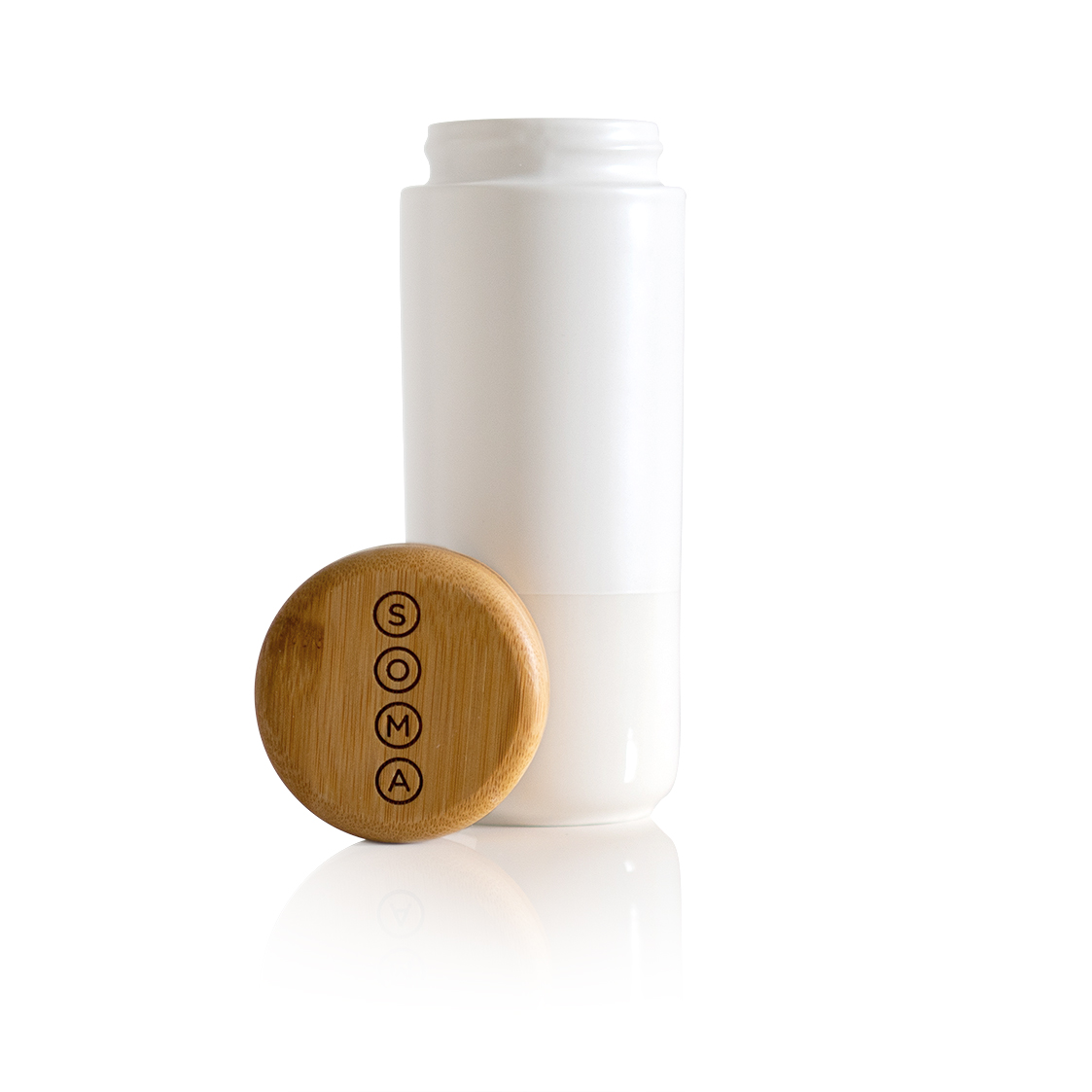 STAY HOT
Double-walled ceramic insulates your beverages to keep them hot even after you've commuted to work, checked your email and then remembered you brought coffee.
EASY CARRY
The leakproof bamboo lid lets you to take the purity of your ceramic drinking experience with you.
DESIGN
With a two-tone matte finish and straight silhouette, the mug was designed to look great on your desk or in your hand — because beauty is the perfect complement to function.
You break it? We replace it.
Drinking from glass isn't just enjoyable, it's responsible. Because glass can be recycled forever, you are helping to eliminate the single-use plastic that is wreaking havoc on our oceans.
View More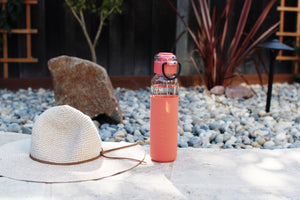 Reviews
Customer Reviews
Write a Review
Ask a Question
Filter Reviews:
coffee
design
color
size
Soma
liquid
Customer service
item
arthritis
esthetic
10/25/2022
Jesse R.

United States
Great Product-Poor Customer Service
The Ceramic Mug is great and I would definitely recommend! Though, it is ceramic and so it does require some t.l.c. That being said, due to some unforeseen events, a previous mug that had been purchased broke. And I reached out to customer service more than once inquiring about their warranty. I followed all warranty related guidance when submitting a claim and never heard anything from customer service…even after follow-up, still nothing. And so I ultimately just reordered a new mug. So if you are looking for a great product (keeping in mind to follow care guidelines), SOMA does a good job. I mean, I have ordered three mugs even in light of the original breaking and the poor customer service. If customer service/warranty follow through is important, SOMA definitely seems to be lacking in that department so consider before purchasing. So solid stars for the product, not for the customer service.
Hi Jesse, so sorry to hear about this please go ahead and reach out to our team hello@drinksoma.com and we'd be happy to help!
01/27/2022
Anonymous

United States
Feedback on Ceramic Mug
First, I love the Ceramic Mug. The size is perfect and it feels great in my hand. It fits nicely in my bag. Love the color. PROBLEM: I had rinsed out the mug and set it on the drain board. In reaching for another glass, I knocked over the ceramic mug. It completely cracked the internal ceramic wall. I was so disappointed. A simple knock over and it cracked. It wasn't dropped or knocked on the floor. So loved it when I used it, but alas, it's no longer functional. 5 stars for everything about it. 3 stars because it breaks so easily.
01/05/2022
Anonymous

United States
Really like the look
The coffee is tasting great since everything is ceramic. However, the liquid will only stay hot for about one hour.
11/04/2021
Anonymous

United States
Just what I was looking for
Great for my coffee, it fits better in my cup holder than my last mug & also does a much better job of keeping my coffee hot.
09/15/2021
Anonymous

United States
Excellent
The mug is a beautiful item. However, it wasn't meant for me because it holds too little liquid. It came with an aesthetic imperfection and they resolved it in no time. For that, I give it a 5 star :)